Shopping Cart
Your Cart is Empty
There was an error with PayPal
Click here to try again
Thank you for your business!
You should be receiving an order confirmation from Paypal shortly.
Exit Shopping Cart
GRASSDANCER Vibrational Essences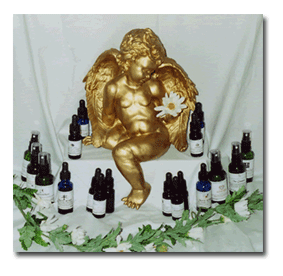 Welcome to the shop for GRASSDANCER ESSENCES
Products are listed in alphabetical order
Since 1985 we have been making vibrational products. Our Essence range - GRASSDANCER Vibrational Essences - has over 300 products which have been sold worldwide. Here you can purchase the top 100/most popular ones. If you can't find your favourite essence/product, please contact us and we will organise this for you.
If you would like a copy of the full catalogue, please fill in the form on the Contact Us page.
GRASSDANCER products are handmade with a great deal of love. They are completely natural, and made with as many organic ingredients as possible. Full information and instructions are supplied with each product.
The range includes:-
ANGEL essences - Pregnancy, BIRTH and Post-Natal essences, Ceremonial essences, CHILDREN's essences, Dance essences, FAIRY essences, FENG SHUI essences, FLOWER essences, GEM essences, GODDESS essences, ENERGY Essences, ENVIRONMENTAL essences, LOVE essences, PET essences, SHAMANIC essences, TEENS essences, URBAN essences, WOMEN's essences.
The THERAPISTs KIT - The HAPPY HOUSE KIt and other Kits
Special Collections (Total Eclipse of the Sun, Harmonic Concordance etc)
ESSENCE Products are listed below in alphabetical order : -
Full instructions and information are supplied with each product.
OUTSIDE the UK?
Please contact us first before ordering for correct shipping costs.
PLEASE NOTE
UK prices/buttons are shown first, USA and other countries are underneath the UK box. If you are outside the UK, please do not use the first box/button to purchase, your link is underneath.
Essences supplied in 15ml (or 30ml) coloured glass bottles with rubber dome and glass pipette tops. All Essences are held in water and preserved in alcohol (brandy 33%).
If you are allergic or have a sensitivity to alcohol, we can use an alternative preservative (organic cider vinegar and vegetable glycerin). As these are not stock, you will need to e-mail us first to arrange.
Many of these are also available as SPRAY MISTS (some are featured on our SPRAY MISTS page). If you can't find what you are looking for, please don't hesitate to contact us.
Taking flight - Into your Truth - Manifestation
(Harmonic Concordance Series of Essences)
After being held back for so long, now the time has come to rejoice.
Time and time again you have been pulled back, having to revisit the dark cavern of the lower self to truly learn to be a Shadow Dancer. Together you and your shadow, 'Shadow Danced' through the Gateway of Potential. It wasn't easy, sometimes it felt as painful as a rebirth. In your own time you took that brave leap through the gateway.
By breaking the chains and freeing yourself, the power of Arrow now pulls you into the future you have been preparing for. You are taking flight now, where you will end up no-one knows and the great thing is, you're not worried about it, in fact you are excited! This is the essence of flight, you feel as if you have wings everywhere, attached to your heels, your head, everywhere. This is the essence of manifestation, all that you have worked for is within your grasp now. You have the power to decide where you want your arrow to go, if you have a target in sight, go for it!
This is the Arrow of Truth – your truth. Now you must live and be the highest you can be, the highest truth, your truth, your True Self. Be excited, be very excited, the only way is up. You are free now, from all that was binding you, so let yourself go, trust, and know that you now have the power to manifest your dreams in truth.
There is a high, very fine frequency with this essence, it is very pure. You have a direct link from your third eye to the cosmos. You have learnt to listen to the guidance of the spirit within and you will follow this guidance for eternity, like a powerful beam of pure white light going straight up from your third eye, through the top of your head into the cosmos. Because you now have a strong foundation, and are grounded, this connection happens very quickly, the beam although narrow in width, is very strong and powerful.
This essence is suitable for those who have come through their Dark Night of the Soul, who have done a lot of in-depth clearing and are ready to take flight. It is also useful to Shamanic Practitioners to support their work with initiates.
(Other Essences from this Harmonic Concordance Set are: 'Shadow Catcher' and 'The Gateway')
Taking flight. Into your Truth. Manifesting your dreams.
ASCENSION Support Combination Essence
This wonderful essence combination contains a powerful blend of essences especially formulated to help support you during the Ascension Process. This essence will support you through the ups and downs of your Ascension journey without interfering in the processes that you need to go through. It will help to ground and centre you. It will help you to keep some kind of balance despite what it going on. It will help to alleviate your fears (especially where power issues are concerned). It will help you to stay connected to the Divine by raising your vibration. Start the day the Ascension way with this very special essence. (It also contains a brand new environmental essence made during the 'Fire The Grid' worldwide meditation and also our new 'Moldavite' gem essence).
Supports you during all the current astrological and cosmic changes
ASCENSION SUPPORT 15ml combination Essence
Avebury PEACE Environmental Essence
This essence brings peace.
This essence is perfect if you have had a troubled day or maybe life at this point in time is troubling.
The essence balances the effects of stress, compounded by feeling unsettled or troubled, by grounding it.
The mind and emotions are calmed and become settled, once more you feel at peace.
This essence brings tranquility to you from within and that is reflected without.
The essence was made in the Ascension Chamber, at the Sacred Stone Circle of Avebury in the UK, at the start of a beautiful sunset not long after the events of September 11 2001.
This essence helps to transmute turmoil into peace. Whilst making the essence, I received the message that it was imperative for us to maintain our centres and be Beings of Peace. That many, many others would seek us (the Lightworkers) for assistance in these turbulent times. It is essential that we remain calm and centred in order to be of use to others. This essence provides guidance, grounding and support.
Silent Sound Transmission was also used in the making of this essence, raising its vibrational frequency even higher.
May All Beings know Peace
(A full Essence definition is supplied with each product)
Had a troubled day? This brings you Peace
AVEBURY PEACE 15ml environmental essence
Little AZALEA TREE Flower Essence
Empowerment / Uniqueness / Determination
Out of the wilderness came unique beauty.
Do you feel you are "one of the crowd"? "Just a number"? "Faceless amongst many"?
This essence will help you to clear away what you don't
need and will help you to find your unique place and space
in the world. This starts with self acceptance, when you accept yourself and your own uniqueness, others will
accept you also. Through working with this essence and yourself, you will feel more empowered, you will feel renewed determination. Space will be made for you and
your unique gifts and you will blossom.
By following the "Path of Beauty" (as the Native American Indians call it), you gift the world with your uniqueness and, through your courage, you open the door for others to do the same. This process happens gently and gradually at your own pace. Life is meant to be a gentle journey, follow the Path of Beauty and let your uniqueness make our world a better place.
Little AZALEA TREE 15ml Flower Essence
Empowerment - Uniqueness - Determination. Helps you to find your unique place and space in the world.
BRIGHT BLESSINGS Essence combination
If the weather has been getting you down, or life has been getting you down, this lovely essence combination will cheer you up! Fantastic for banishing the blahs!
(Contains a selection of essences from our range including Borage and St. Johns Wort).
BRIGHT BLESSINGS 15ml combo Essence
Banishes the blahs! Puts a smile on your face again
A lot of people like this formula as a SPRAY MIST, visit our Spray Mists page FFI.
CLEAR Essence
Post-op energy clearing - balancing, calming, healing.
Specifically formulated to help those who have been in hospital, have been operated on and/or who have received lots of allopathic medication, including anaesthetics.
This organic, plant based formula clears any toxicity caused by anaesthetics/meds and clears the subtle energy field allowing full integration and healing to take place on the physical level.
It helps those who have spent time out of their bodies (due to shock/trauma); by helping to ground the individual. For those who are feeling separate and alone because of their experience even if they have others around them.
For those who find it hard to connect (because of trauma of some kind) it brings feelings of bliss and happiness, peace and light, a sense of Being. This soft, gentle and powerful white light gently pervades your entire Being.
A gentle, nurturing formula for those times when you need a lot of TLC.
CLEAR 15ml combination Essence
Post-op - balancing, calming, healing
Works in conjunction with the 'CLEAR' Spray Mist which is fantastic for clearing the aura of any toxicity and trauma. Visit our Spray Mists page FFI
COTTONGRASS plant Essence
Gentle, healing reassurance
Sweet, fluffy, Cottongrass
- speeds recovery, helps with trauma and shock.
Softens down the shock of the experience gently bringing you back into your centre.
Gently grounds you so that you can get on with healing.
Helps healing, helps recovery
COTTONGRASS 15ml plant Essence
CREATIVITY Environmental Essence
This is an essence of birth – birthing YOU! It is like having a whole army on your side, believing in you, saying "you can do it, we know you can, we believe in you, we can see it in you". Their joyous, totally committed purpose in helping you, yes you, to reach your goals, to manifest your creativity in this world of ours. This supportive energy gathers around you and builds up, constant and unswerving in its belief in you. Sending you this support because you are special, because when you have the courage to realise your dreams, to fulfill your creative potential you help more than just yourself. You help all those around you and the effects are felt way out in the Universe. Is it any wonder then that the Universe wishes to support you with such huge help?
A gentle, supportive and joyous essence, this one gets into your bones and activates more of the remembering of who you really are and what you are really capable of. This essence is for anything creative. It is for anyone wanting to link with the more creative aspects of themselves in order to manifest new creation in their lives. This can be to do with the Arts, fertility - for new projects, as well as new babies! For realising your full creative potential which can apply to any area of your life. You are creator and you can re-create your life. This essence will help you to do that.
This essence will also help you to tap into the deep levels of the Self, bringing your creativity forward, birthing it and manifesting it successfully in your world.
This is one of our Nash Point Environmental Essences (Nash Point is a place of wild beauty and power on the South Wales coast).
Shifts creative blocks, helps you birth your creativity in the world.
CREATIVITY 15ml Environmental Essence
DAISY Flower Essence
Resilient. Self protective. Survivor. Regenerating.
An ideal essence to use when working with children who have experienced trauma and/or abuse. It is also ideal for Inner Child work. The Daisy is a flower that favours children, it is also known as a 'Fairy Flower'.
This transformational essence:-
- Helps the child learn how to protect its sensitive core, conserving precious lifeforce energy.
- Helps traumatised children to open up again – in their own time - by creating a feeling of safety within.
- Turns victims into thrivers.
- Helps soften the sense of urgency that comes from prolonged survivor (fight/flight experiences).
- Helps the child to develop discernment.
- Helps the child to recognise its own beauty.
- Restores fragility from traumatic experiences by strengthening the central core.
Whatever clouds there are in the child's life, this essence will bring them some sunshine.
For traumatised children, and the inner child
DAISY 15ml Flower Essence
ALSO AVAILABLE AS A SPRAY MIST for a beautifully gentle way to heal the Inner Child
Visit our Spray Mists page FFI
Dandelion flower essence helps to heal and strengthen the Solar Plexus. It floods all of your cells with bright, yellow gold sunlight energising them and strengthening you from within. As you grow stronger you feel more courageous and ready to take the world on again.
This essence helps you to detox all that is negative (thoughts/emotions/actions) and turn them into joy and happiness instead. It turns the bitter things of life into something uplifting and more joyful.
If you have been scattering your energy in too many directions, Dandelion helps you to regain control and gather your energy back in.
Dandelion is associated with the Celtic Goddess, Brigid, whose festival is Imbolc – the Spring Festival. Dandelion is also a Fairy Flower and reminds you that magic is just a breath away!
DANDELION Flower Essence 15ml
DARK NIGHT of the MOON
Ceremonial Essence
Created by a group of beautiful Women who gathered together for a Summer Moon Dance. These members of 'Women of the Sacred Circle®' spent three days together in retreat for a powerful gathering of Feminine energy. They honoured the Earth Mother and Grandmother Moon by sharing their beauty, wisdom and power.
Overcoming many obstacles that the Dark Night of the Moon tested them with, this group of wonderful Women transformed darkness into complete and utter sweetness. Dancing with the darkness on this hot summer's night these Women turned the dark into a colourful, life-giving celebration.
This essence is a wonderful friend and ally for any dark times that you may be going through.
Whether that is a rough patch or Dark Night of the Soul, this essence transforms what is dark into light and makes life sweet once more.
This essence is very powerful and full of strong Feminine energy.
The energy of the Dark Goddess helps you to travel through the darkness and renews you once more into lightness and enjoying the sweetness that life brings to you.
You are supported and assisted as you travel through your personal darkness into the radiant, colourful, beautiful Wo/man that you are.

A friend and ally for dark times. Makes life sweet once more.
DARK NIGHT of the MOON 15ml Essence
DAY DREAM BELIEVER Combination Essence
Day Dream Believer Essence and Spray Mist are just what you need when you are ready to get going on your dreams, they will support you all the way.
The Essence will boost your confidence and self esteem, it will give you the energy to get motivated and stay motivated, it will ensure that your creativity keeps flowing. It will push you into taking the action necessary to make your dreams come true. Come on Day Dream Believer, it's time to believe in your dreams and make them happen today!
Are you ready for this? Or would you rather just keep talking endlessly about your dreams and what you want to do? Well, it is time to get out there and do it! Make those precious dreams come true.
(The Spray Mist will charge your aura and the atmosphere around you to create the ideal environment for you to work in when making your dreams a reality. It will boost and motivate you. Visit our SPRAY MISTS page for more info).
Gets you off your butt and manifesting your dreams!
DAY DREAM BELIEVER 15ml combo Essence
ECLIPSE SUPPORT(combination) Essence
Contains magickal essences captured during Total Eclipses over the years.
Powerful yet supportive, this Essence helps you to stay grounded and centred as you deal with what is going on.
It keeps you connected to the Light despite any darkness going on around you.
This lovely, gentle Essence has a beautifully high vibration that will keep your own vibration raised so that you can remain positive.
It also helps you to integrate your experience so that you can move forward in a balanced way.
A useful tool to have for each Eclipse season.
(Full details supplied with each Essence).
Helps you through the ups and downs of Eclipse season.
ECLIPSE SUPPORT 15ml combination Essence
FEAR BUSTER Combination Essence
This essence will bust you out of old patterns and habits into where you really want to be.
Fear can make us feel vulnerable and keep us from experiencing many wonderful things. It can hold us back and make us feel drained on many levels. Fear can make us spiral out of control at the time we most need balanced support. Fear can make us suspicious of life instead of trusting and enjoying it. Fear creates walls and walls block happiness.
This essence puts you in touch with your inner strength and brings courage. It will provide stability whilst you are going through this process, even when things seem overwhelming. It will push you beyond the procrastination and lethargy that fear can also cause, beyond feeling stuck.
It will help you to move past the fear of expressing yourself. As you gather your courage and strength you will have the energy to dare to go for your dreams. Life becomes exciting instead of frightening; resistance becomes curiosity; procrastination becomes following through. Learning to say No when you have to and learning to say a big YES to Life!
So come on – bust through that fear
It's time to show the world the magnificence of who you really are!
Busts you out of procrastination, kicks bad habits
FEAR BUSTER 15ml combination Essence
FIREWEED Flower Essence
Regeneration
Are you feeling burned out?
This is a plant which regenerates and restores you. It helps you to survive the aftermath of all you have been going through. It helps you to renew and start again. It heals the heart as it transitions from whatever has caused the upset or trauma.
The plant said;
"If people keep pulling on you – you will snap. You may feel sometimes as if the winds of life will break you, but they won't. What will break you is people pulling on you. This creates great stress in the human's emotions and physical body."
Sometimes we have so many people making demands on us that we do not even realise how drained we are becoming and how close to snapping we really are. This wonderful essence helps us to realign ourselves before that happens.
This essence also brings comfort to those who find themselves in hostile environments or surrounded by hostile people.
This is an essence that helps with progress. Sometimes we have to start at the bottom and work our way up (in many areas of our lives). If you are feeling stuck in some area of your life, this essence will help you to get moving again, it offers a Ladder of Progression. It reminds you that your strength comes from inside.
(This is one of the reasons we added it to our 'Clear' post-operative products and also our 'Well Woman' essence, as it greatly helps those recuperating from illness).
Fireweed flower essence helps the cells to regenerate in a new, harmonious way using the energy of love. Its floral healing helps you to reach for the sky, to reach for heaven, which is now within your grasp.
FIREWEED 15ml Flower Essence
FIRE THE GRID Environmental Essence
Restores the fractured human
Ceremonial/meditation Essence
This essence was made during the powerful, worldwide Fire the Grid world meditation event. It also contains the power of the number 7 and Master Number 22.
This Essence is about helping to restore the broken pieces of human beings and their humanity back into wholeness.
It helps to bring the Sacred back into people's lives.
It is very healing.
You are flooded with peace, love and feelings of abundance when you take this essence. You feel very connected to Source and to All Our Relations.
This essence assures us that All Is Well in our world if we could but see it, and encourages us to focus on what's right rather than on what's wrong or what we feel might be missing, nothing is missing all is exactly as it should be. Everything is going according to the Divine Plan and the Earth Mother's Plan.
Taking this essence will bring feelings of peace, joy, happiness and most of all gratitude for being here.
Restores the fractured human. See It. Believe It. Create It.
FIRE the GRID 15ml environmental/event Essence
Fabulous Forsythia.
A Spring Flower that cheers us up and gives us hope!
Assists in gently healing blocks in the Solar Plexus especially those caused by past issues.
Strengthens our will and reminds us to lift our heads up and reach for the sky!
Forsythia keeps us going until the days become warmer.
Brings hope. Heals the Solar Plexus. Cheers us up!
FORSYTHIA 15ml Flower Essence
For those who give too much to others
For those in need of nurturing and mothering
(From our Goddess Collection)
This essence brings healing. Particularly for those who have been giving so much to others. The essence will replenish your depletion and make you consciously aware of the need for balance when giving and taking.
For those missing the nurturing that only a mother can provide, the essence will provide nurturance enabling you to get in touch with how important it is to nurture yourself.
- For those feeling isolated and disconnected, the essence will bring balance and reconnection, awakening your consciousness and enabling you to joyfully participate with your immediate and global family once more.
- For those who have closed their hearts, for those who have been feeling hard-hearted but don't want to be, the essence will provide the loving, safe environment for you to re-open your heart when you are ready to.
We all need mothering, how often do you remember to do it for yourself? How often does anyone else do it for you?
This Essence will help you to feel supported as if in the embrace of a loving mother, the Earth Mother, She is always there for you, She will always provide for you. Enables you to feel safe as you recharge. Helps you to love yourself as a mother would. Lovely Essence.
For those in need of a mother's love. Nurturing, kind and loving
GAIA special collection 15ml Essence
The GATEWAY
From the Harmonic Concordance set of Essences
This essence, the second essence in the series, was made during the 11:11 phase of the Harmonic Concordance.
Now, the Shadow Dance is over, and it is time to step through the Gateway that will lead to freedom.
Surprisingly this is when resistance really hits. It is actually quite terrifying for some to step through that doorway. Stepping into freedom means that you are willing to take total responsibility for yourself, that you accept that you create your reality and therefore
your life. You know that when you step through that gateway there is no going back.
When you step through that Gateway you are duty bound to honour yourself by living your
truth and manifesting your happiness and success through the love of being your true self.
You, and only you, can manifest the things you want to experience in this life. You and only
you, can cause these things to happen or not to happen. Instead of feeling weighed down
by this, remember that when you step through that Gateway you are free to write your own
script, to be whoever you want to be, to never be afraid of who you really are, to live the life
you have always wanted to live.
This essence will help you through this process and give you the courage to step through the
Gateway. This essence will strengthen your self esteem so that no matter what anyone else
may say, do, or think, it will not affect you or your dreams. This essence is about giving yourself
permission to live the life you have always wanted.
So what are you waiting for?
Stepping through the Gateway into who you really are.
The GATEWAY 15ml Special Collection Essence
GRIEF Combination Essence
For times of loss
This essence is calming and reassuring and adapts to the needs of the person taking it.
Know that the Angels are with you and helping you. This essence will help you to move forward through the pain with renewed hope for the adventure still to come.
Loss of any kind creates grief, and grief is a cycle that is different for each person going through it.
Your loss could be anything from losing a loved one through death, the end of a relationship, the end of a job or role you have had, the sudden end of a friendship, losing something you were attached to, the end of one stage of your life as you move into another (i.e. losing your youth as you move into your middle years). Losses big or small cause us to grieve for what has been.
Grief is a strange experience, there you are riding the waves of it, sometimes you are coasting along nicely (and thinking you are getting over it) and then suddenly something happens to drop you right down again. And that is exactly the way it is meant to be. The waves do start easing out as time passes.
Each Being has their own timescale regarding their personal grief process. Let yourself ride the waves, let the feelings well up and bubble out (each time you do you are healing). Be kind to yourself, look after yourself and don't worry about what anyone else thinks.
A wonderful support during times of loss. Supports you emotionally without interfering in your process.
GRIEF 15ml combination Essence
GROUND CONTROL Environmental/Special Event Essence
(from our 'TOTAL ECLIPSE of the SUN' collection)
This essence keeps your feet on the ground.
You need to be grounded in order to manifest your dreams.
This essence puts you back into your boots, it stops you going "off", playing space cadet or being "away with the fairies!"
Powerful and grounding, it pulls you straight down into your sacral and base chakras. It gives instant vertical alignment.
In shamanic terms, this essence carries Bear medicine in a big way! You can feel the protection of this big bear energy. There is a no nonsense feel to this essence. It is as if Grandmother Bear has caught you by the ankles, yanked you back down to Earth and said "now get on with it"!
Grounding. Stops you being 'away with the fairies'!
GROUND CONTROL 15ml environmental/special event Essence
INFINITY FLOWER Environmental/Special Event Essence
Balancing Past - Present - Future
This essence is called 'Infinity Flower' in honour of the date on which it was made (8-8-8). Karma and infinity weave together our past, present and future. This date presented us with a unique portal which we could step through. By weaving our personal journey and time together in this way, we can link into and attain Universal Consciousness and know the freedom of not being bound by linear time.
The 8's are about balancing karma (and are also related to creativity). On its side, the 8 creates the Symbol of Infinity, another powerful symbol. There are three 8's, one for each time phase; past, present and future, and all are held within a circle, the Sacred Hoop of Life. The 8-8-8 harmonic is a vortex of pure energy which provides us with a Time Lock or Time Gate.
The Infinity Flower effortlessly weaves together our past, present and future moving us to a point of power, opening the Gate of Power guarded by Lion spirits that help you to claim I AM POWER – NOW. This Essence will give you strength on your journey forward, it will help you to make peace with your past, enjoy your present and look forward to your future with joy and courage.
Weaving together Past, Present & Future
INFINITY FLOWER 15ml Essence
INTERIOR ALIGNMENT Combination Essence
Feng Shui for your Inner Being
Sometimes life can leave us out of balance without us even realising it, or knowing what may be causing it.
This Essence instantly brings all parts of you back into alignment allowing you to carry on in a balanced, harmonious way.
It is particularly helpful if you have been around a lot of different energies, or have been in a crowded environment.
It is also useful if someone or something has upset you and you feel a bit off balance afterwards.
Helpful for those who have been processing a lot without realising it, and are feeling slightly out of sorts and unsettled.
Feng Shui for your Inner Being!
INTERIOR ALIGNMENT 15ml Combination Essence
The LIGHTHOUSE Environmental/Energy Essence
For when your world has been turned upside down and everything feels shaky.
For those who fear transition or have a fear of the unknown.
This essence is regenerating. It replaces fear with joy, and brings excitement about the new adventure ahead and what is to come. A feel good factor like the sun warming your skin, this essence will uplift you.
This is one of our LIMITED EDITION Essences which was made in Norway
CLIENT TESTIMONIAL
"This essence has really helped me to turn a corner and continues to support me. Many thanks." -
From: JC, England, UK
For when life gets stormy and scary. Helps you to feel you are on solid ground.
The LIGHTHOUSE limited edition 15ml Essence
This is the essence for living a passionate life!
This essence helps us to get in touch with our Passion. A Passion-less life is a Soul-less life.
Life robs us day by day and over the years of our passion. It is time to get in touch with that again.
A life lived without passion is a life not lived. This does not just relate to sexual/sensual passion, this is about our own inner passion.
What are you passionate about in your life?
What do you do about that? Do you develop it, gain joy from it and share that joy with the world?
The essence takes us back down through the chakras, clears and carries out deep healing of any energies that are blocking this tantric energy. The clear energy is then pulled back up through the energy centres and out through the top of the head in a clear, unfettered way. Life is too short not to live it the way our hearts need to live it.
Dare to follow your passion!
Know that you are being guided and fully protected as you do this.
CLIENT TESTIMONIAL
"After one week of taking the essence I felt my heart chakra much more open, my sex appeal seemed to return and I felt more inclined to be touchy-feely with my partner (I haven't done so for a long time), and interestingly enough, he seemed more turned on to me as well! This appeals a lot to me as my libido has been at an all time low lately. I have also had some very interesting dreams! My connection with other people has been huge, somebody chatted me up yesterday! Many thanks." - From: EP, England, UK

LOVE POTION Combination Essence
A simply delicious blend of vibrational essences and other magical ingredients, carefully concocted to enhance loving feelings.
This essence will open your heart and raise your love vibration to warp factor!
You will feel loving towards the entire world. This will emanate through your aura and touch everything and everyone around you.
You will be like a goodwill Love Ambassador, spreading the message gently, silently, raising the vibration of everything around you to a higher love vibration. People will respond in kind. Enjoy your love mission!
CLIENT TESTIMONIAL
From: TJ, Australia
"Many thanks for the lovely essences (The 'Love Potion' Essence and 'Love Bug' spray mist). I have now turned a corner where I am meeting people who are interested in me rather than what I have or can do, and it is such a treat for my heart. I now have 3 ladies who are interested in me and more who want to see me, your essences seem to be working overtime! I will let you know how it all goes".
Two months later I received another e-mail from him:-
"Just a short note to let you know that I have found my life partner and we have moved in together. Many thanks for your essences as I am sure they had a major part in us getting together so quickly. Love and Blessings."

Be a Love Ambassador. Enjoy your love mission!
NEW BEGINNINGS Combination Essence
Whatever you are beginning, this essence will help to support you on every level.
It will keep your vibration raised, maintain your confidence levels,
keep you focused and enthusiastic and will raise your energy levels.
Keeps you on track, helps motivation and clarity.
NEW BEGINNINGS 15ml Essence
PASSIONFLOWER Flower Essence
For those who feel like they are being crucified by life
This essence relieves the anxiety caused by life's pressures and stresses.
This essence is for those in crisis, especially a crisis between the physical and spiritual.
This essence helps those having difficulty in adjusting to this incarnation. It helps them to bring the spiritual into the physical form and for it to stay in there. It reduces any tension and fears about being here.
This is especially important for those who are not coping well with their lives at the moment and who tend to be partially out-of-body and not wanting to be fully connected to the Earth plane.
This essence brings you freedom from pain on every level. Resurrection (relief) always follows feelings of crucifixion (pain) this is, therefore, an essence of transformation.
This essence re-inspires you. If you have been feeling jaded or haven't been that creative lately, this essence helps re-awaken your excitement for what you are doing. It engages you to get out there and do more because it knows that this is what feeds your Soul more than anything else. This essence re-awakens what is dormant particularly regarding your gifts and talents and by doing this puts you back into your power, you become re-empowered and re-energised.
For those feeling crucified by life. Relieves anxiety.
PASSIONFLOWER 15ml Flower Essence
PLANETARY HEART Combination Essence
Ideal for Empaths and Sensitives
For those super-sensitive to what is going on in the world.
Helps you to cope by balancing and grounding your sensitivity.
This Essence is especially helpful to Earth Sensitives who feel so much more deeply than others. The Essence energetically strengthens and protects the heart.
You will know when you need to take this Essence when you feel:-
- Closed off and a bit shut down from everyone and everything.
- You are experiencing pain (a bit like indigestion) in your heart chakra.
- You have been thinking about the past (past relationships especially).
- Super sensitive as if your heart can feel everybody's pain.
- As if you cannot bear to witness the Earth Mother's suffering any more.
- Sadness.
- Depression.
This Essence will help you to reconnect to the great Cosmic Heart and be filled with love again. It will heal the hurts and support you as you journey to the Heart of the Warrior. It will help your heart to feel strong and purposeful once more, the strength providing protection as you continue your journey to accomplish your mission this time on our planet. This wonderful heart energy will radiate throughout your entire being (as if liquid gold is flowing through your veins, skin and out through your aura). You will find it easier to cope with everything that you are witness to. Your heart centredness will be so strong that it becomes effortless to love others unconditionally.
For Empaths, Sensitives and those who feel things deeply
PLANETARY HEART 15ml Combination Essence
RED LEAVES Plant/Energy Essence
It is essential that we support ourselves during the transition from Summer to Autumn.
Some feel sadness as Summer ends and feel dread about the approaching darker nights and colder months ahead.
We need to support ourselves emotionally as we transition from one half of the year to another, and this Essence will help you to do that, it is wonderfully supporting for the Autumn months.
This Essence will help to clear anything in the lower chakras. Whatever has accumulated there without our conscious knowing during the Spring and Summer moons, can now be cleared and transformed. This Essence will break down anything that is clinging or stagnating in the lower chakras, any shadow stuff in there will be brought into the light for healing. Clearing the lower chakras, especially the base chakra, is essential for maintaining good quality life force energy.
You will feel strength in your base and able to deal with whatever happens in your life over the coming Winter months and beyond. Your confidence is increased and you are not afraid to take the next step even if you do not know where it will take you.
Red Leaves is a powerful essence; a certain degree of caution is needed when using it, as it will shift stuff. It is advisable to use it on a day where you can be with yourself and take time to go for a walk in Nature while the Essence does its work.
Full information provided with each bottle.
Helps you to transition from Summer to Autumn. Supportive.
RED POPPY Flower Essence
One of our 'Gower Flower Power' Essences, made on the beautiful sand dunes of the Gower Peninsula.
Helps to heal broken hearts.
There is strength in pain, strength gained through the process of pain.
Much physical pain in the body is caused by old heart pain that has not been cleared or healed. The body then stores the pain in various places, this pain cannot be fully released unless the emotional heart has been released of its pain.
This Essence eases out old fear and grounds it through the base chakra and down into the Earth. The energy within the body becomes lighter, freer, easier. Your aura extends and you feel your spirituality, as the Essence helps you to re-connect to the Divine.
This Essence provides; Fearlessness. Strength. Pride. Flexibility. Self Sufficiency. Purpose. Rebirth.
The field poppy is a symbol of Rebirth. This Essence helps you through painful times, enables you to recognise the strength and courage you have within, and leads you to rebirth. Red Poppy encourages you to "celebrate your beauty whatever your life conditions".
Strength - heals heart hurts - supportive
RED POPPY 15ml Flower Essence
SHADOW DANCER Environmental Essence
Meeting and Greeting the Shadow without Fear
This essence was made during the Harmonic Cordance and has a pure, high, fine frequency
This essence helps you to stay in your centre.
It helps you to calm down any overactive Solar Plexus energy, and helps to settle your nervous system down (particularly if you have been feeling highly stressed, highly strung or in fight/flight mode).
This essence helps to lift any darkness, everything around you once more becomes bright and clear. Your whole Being starts to feel lifted.
This essence will help guide you in your Shadow Dance. It will help you to meet and greet your Shadow without fear. It will help you to rediscover who you really are. All that has been forgotten about will be brought into the light where it will be accepted, healed, forgiven and let go of. The numerology for the date of this essence adds down to six, 6 is the love number, the love vibration. This essence is surprisingly gentle, it has a high, fine, frequency, it is a very loving feeling. The pure cosmic frequency of this essence will guide you through your Shadow Dance gently, safely and happily.
Special Edition Essence helps you to deal with your shadow in a gentle way
SHADOW DANCER 15ml Essence
SLEEP EASY - Sleep Well to Live Well!
SLEEP EASY Essence combination
Our best selling essence for over a decade!
This is the essence for those nights when you are tossing and turning and can't seem to get off to sleep.
For when you cannot sleep due to over-stimulation, i.e. too much television too late, too much computer work, too much studying. For general mental overload caused by the above and some food and drinks (such as caffeine) which can also cause over stimulation.
Full information and instructions supplied with each product.
For a good night's sleep. Our best seller!
SWEET MAIDEN Flower Essence
This essence retrieves the parts of the aura fragmented by the trauma in a very gentle way.
it happened) and guides the individual to the restored wholeness of their feminine self once more.
For those working with previous or old trauma, the essence helps the individual to move from the past into acceptance of the present, once again blossoming and learning to trust once more. For adult women it helps them to gently open up again to intimate relationships at their own pace and speed, and helps them to feel
Essences are Subtle Energy Medicine and therefore work in a gentle, subtle way. So even if you think it's not working outwardly, it will be, as it will be working on the subtle levels first before filtering down to the physical level.
Heals trauma, restores the Feminine. Gentle.
SWEET MAIDEN 15ml Essence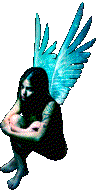 TEEN ANGEL Combination Essence
A happy teen means a happy house!
It's not easy being a teenager. Think about it, hormones are raging, thoughts are confused, identity struggling to emerge, and feeling like no-one gets you - they just want to get at you!
This Angel offers understanding and protection for teens during what can be a very trying time of life.
The SURVIVOR's ESSENCE
This essence is about accepting help, utilising existing resources, interdependence and manifestation.
Toothwort is a fascinating, strange looking and uncommon woodland plant.
It can stand up for itself. It is not afraid of showing itself. It has such a quiet energy, it is so calm. It really is quite self contained and doesn't send its energy out everywhere. It is so comfortable in itself, there is no conflict, there is no 'look at me, look at me.' It just is.
It helps you with manifestation, it helps you to use whatever is at your disposal in order to survive.
Sometimes, we need the help of others in order for us to blossom. Have you refused help when it was offered? Look around you, there may be someone close to you who can help you to manifest. You could be sitting on top of a wonderful partnership and yet may miss out because you have not noticed what is around you right now. Stop looking so far ahead, take your head out of the clouds and come back down to earth. All you need is right where you are.
Manifestation need not be difficult, by sitting in the present moment and realising what you have around you, you can create great things. So relax, what's the rush? Take your time, use the resources you have, and blossom into your full potential. All will be well".
Toothwort can also protect against people taking from you and giving nothing in return.
TOOTHWORT 15ml Plant Energy Essence
TRUE PARTNERSHIP Ceremonial Essence

(from our 'Women of the Sacred Circle' collection)
At this time on Earth, we are now in the Era of True Partnership. However, before you can truly understand and experience this, you have to clear and heal the wounds regarding partnership between male and female. This includes our inner male and female. Until we can achieve the inner Divine Union, the Divine Marriage within, then we cannot truly fulfill the prophecy of this new Era. This essence helps you to do that. This essence creates upliftment of the Heart. It is as if the heart is being lifted on Eagle's wings towards the Sun. It raises the vibration of the Heart to a completely different level/place.
This essence brings unification of the sexes, healing the 'war' between male and female
on the outer and inner levels. The Essence Deva said "The wars in your world cannot end
until the Divine Male and Divine Female have merged in love and peaceful union."
- This essence is for all issues of partnership including business/professional dealings.
- This essence heals the gulf between male and female, it brings respect for the other, communication, empathy, inspiration, direction, foresight, acknowledgement.
- This essence is a practical tool in the 'battle of the sexes'. It will lead and inspire, heal and repair fractured relationships/issues.
It will act as a guide navigating the course of relationships in all areas of life. From the tricky to the maternal, from the lovers to the masses, this essence has the power to heal on a massive level.
Use it well for all those in need of harmonious relationships. The sooner the damaged male and female are healed and united, the sooner the world will heal.
A detailed Essence Definition is provided with each 'True Partnership' Essence.
Heals relationship issues. Restores harmony and deep union.
TRUE PARTNERSHIP 15ml Essence
WATER BLESSINGS Essence
Blessings of Love for Water
Heal the waters anywhere you can
Water is a conductor and amplifier. It will amplify whatever is put into it (good or bad). This amplification is why Essences and Water go so well together. Each drop of essence is replicated through each atom of water, this raises the vibration of the water and amplifies it to a higher frequency, which is good for us and good for the environment.
Let us make the waters of the Earth (and our bodily waters) Conductors of Love.
Water is Mother Earth's blood, how sick She must be from the pollution in Her waters, no wonder she is doing all She can to expel the toxins from her Being.
Mother Earth is now calling us to help heal Her waters, to ease Her pain and alleviate the worsening of Her symptoms.
This essence can be used to bless to waters in your home and your environment. For personal use and is also fantastic when used by groups. Full instructions supplied.
Blessings of Love for the Waters of Mother Earth.
WATER BLESSINGS 15ml Essence
WINDS of CHANGE Environmental Essence
When your life is making you feel unbalanced or when your life is literally making you sick, that is a signal that something has to change, some change has to take place or you will just get more of the same if not worse. Life may seem bleak at times, life may seem wild and unpredictable, but when you surrender to change, one thing is certain, you will always be provided for. This is an essence about letting go.
Whether the Winds blow soft or hard, whether the change is gentle or dramatic, depends entirely on the will of the individual Soul. Your Soul knows what you need. Caution however is needed when using this essence as the changes could be dramatic and profound and you need to be ready to deal with this on the personality/ego level.
Expect profound changes when you take this essence. This is a powerful essence for those ready for change, use with care. This is a powerful essence.
When the winds of change start blowing in your life, expect change, this essence will support you through this
WINDS of CHANGE 15ml Essence
The WITCHES FRIEND Combination Essence
The WITCHES FRIEND range of products help Witches (Wise Ones) to learn and practice their craft with safe boundaries. (Try the Spray Mist see our Sprays Mist page and the Power Oil on our Sacred Oils page. Buy the whole Kit and save money on our Kits page).
We have a wide range of other products which contain our unique, organic Essences, click on our other pages to discover more.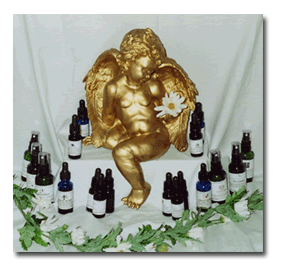 just let us know!
We have over 300 products in our ranges and are endeavouring to get them all on the website - so please bear with us!
We also do Commissons for those looking for something unique
/